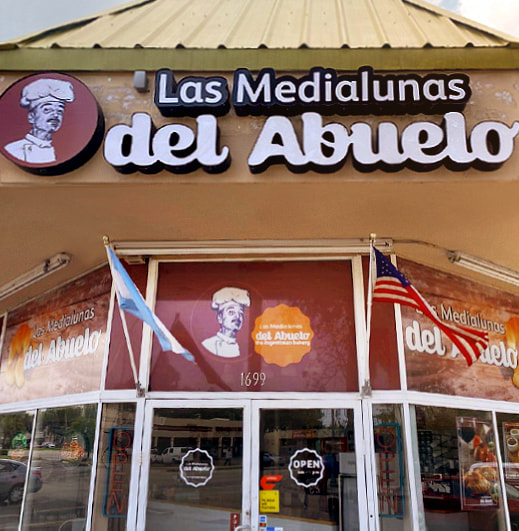 As is the case for a lot of bakers, Jose María Sánchez started exploring the kitchen at an early age. Both his grandfathers were bakers from Gualeguaychu, a town north of Buenos Aires, close to the border with Uruguay. Sánchez was eleven years old when he kneaded dough for the first time. Baking, it seems, was his destiny—a passion he never abandoned.
It was in 1999 that an older Sánchez looking for business ideas wrote down on a notepad something that sparked in him so much excitement he chose to see the project through. Medialunas: the quintessential snack, perfect for breakfast and meriendas shared with friends and family. These half-moon pastries became the key to his new venture. He would make them the heart of the Argentinian bakery.
Today, Sánchez and the success of his medialunas are no secret. Boasting over 150 locations worldwide, Las Medialunas del Abuelo brings delicious, quality Argentinian treats to people across the globe. For the founder of Las Medialunas del Abuelo, the brand represents a connection to family. His maternal grandfather's face adorns the logo, a chef's hat sitting on the top of his head like a crown. Never frozen, no conservatives— Sánchez pays homage to his roots in every bite of pastry and uplifts the family baking traditions he inherited from his own abuelos. We hope that his message can reach you: food and family simply go together.
The most delicious and irresistible medialunas in town
We serve wholesale distribution
For more information about our frozen goods, please visit us!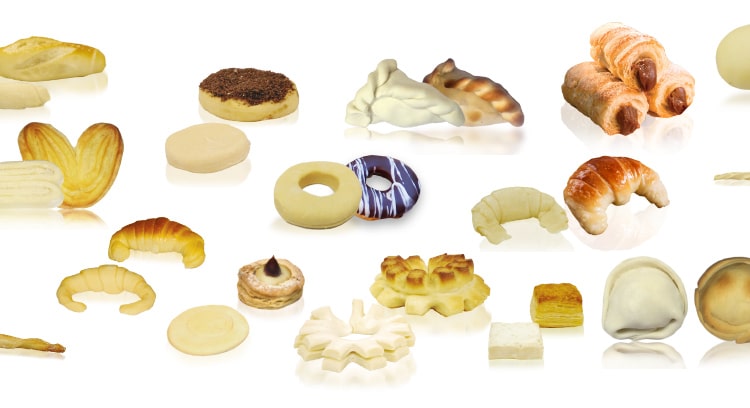 If you are interested in learning more about our Franchise opportunities, please call us at (305) 299-8253
Leticia Flumiani
12/08/2020
This place reminds me a little bit of my country. People is very nice and friendly, the prices are affordable and fair. Talking about the quality, I have to say I went there only for medialunas and can't ask more, they're delicious and tasty!
Google
Jasmin S
14/08/2020
Freshly prepared with delicate care and true to the Argentinian traditions! If they add Cuban pastelitos to the menu, they would grab more clients from the neighborhood.
Google
Arya Bark
14/02/2020
Just got take out from here. The food was delicious! The cashier was very kind and welcoming. She gave me water as I waited. The prices are totally reasonable for what quantity you get from the restaurant. I plan to come back and bring others. The place is very clean (even if you peak in the back). The chef was also very kind.
Google
Marcelo Pardo
15/11/2019
Small, sparkling-clean shop with smiling faces behind the counter offering Argentinian style croissants, pastries, sandwiches, desserts, coffee and more. All food items are of their own recipes and crafted on-site and the quality is superb!
Google
Lisa Woodard
25/01/2020
This place is amazing. Very sunny clean spot. The cashier was so nice and helpful. The empanadas were phenomenal, and my cafe con leche was even better. I will definitely come back the next time I'm in Miami.
Google
michiru157
06/10/2019
An amazing little place to have a chat, eat some empanadas and the chicken milanesa is great. The prices are great and the chocolate square was a sensation at my job, my coworkers love it. 😍 It was delicious 😋 and not so sugary, compare to other places. Every bite was delicious.
Google